CargoCLIMA
Prevent condensation, oxidation and insect infestation of food commodities during the overseas shipment in container.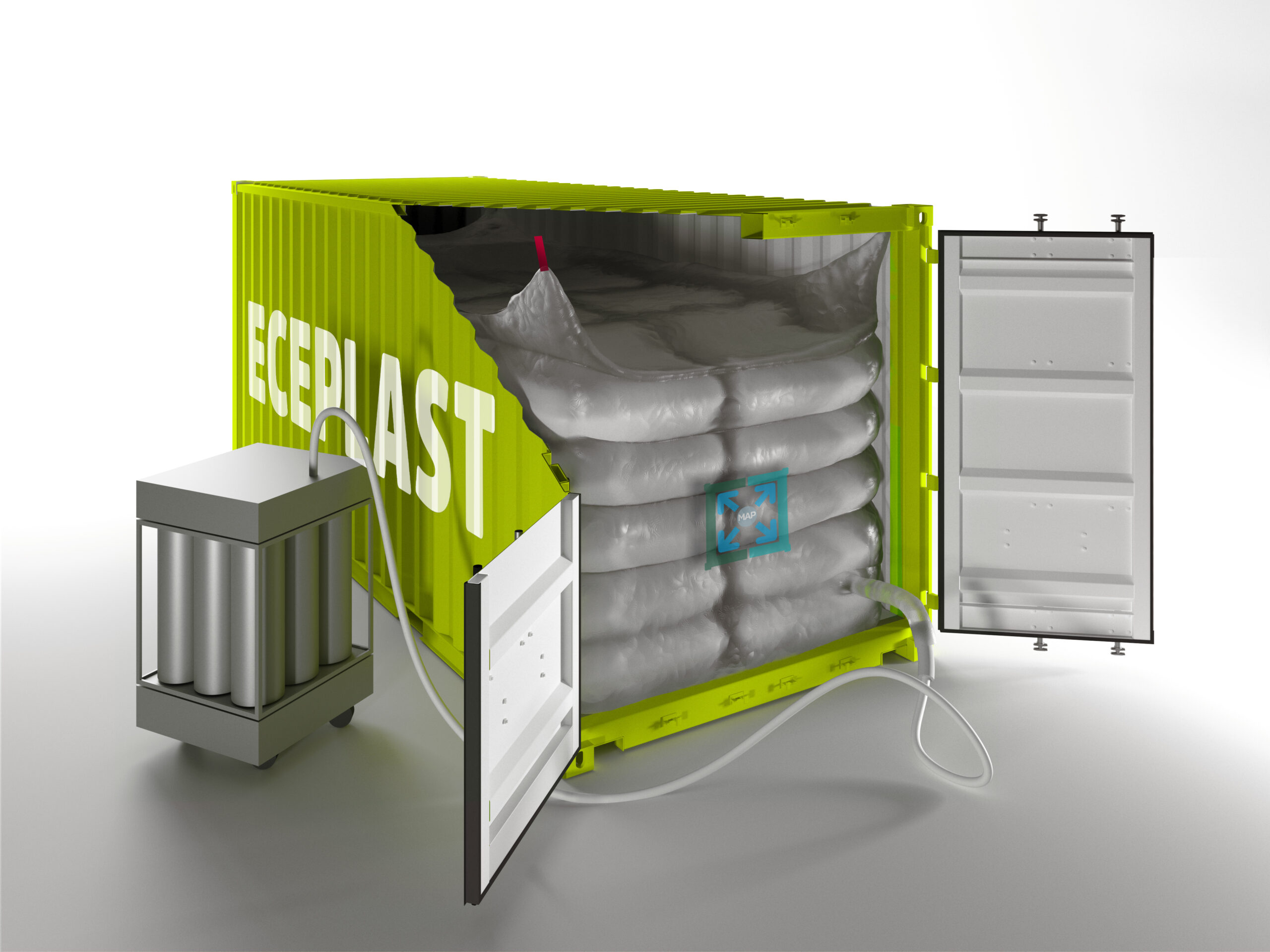 ---
Suitable for:
FOOD
Cocoa
Coffee
Nuts
Rice
Spices
---
DESIGNED TO
Apply the principals of Vacuum and Modified Atmosphere
Prevent condensation and oxidation
Prevent molds development and cargo infestation
Eliminate the need for chemical fumigation
Ideal for ORGANIC products.
Prevent food loss and waste
MADE OF
Multi-layer coextruded PE-PA-EVOH film, food approved (FDA – EU 10/2011); trough a specially designed air funnels allows the complete and homogenous distribution of inert gases inside the container to obtain the complete fumigation.
OPTIONS
CargoCLIMA is available for:
20ft container for BULK beans.
40ft container for JUTE bags.
LOADING SYSTEM
At loading it's of utmost importance to properly seal the liner and inject the inert gas for the bio-fumigation treatment using the equipment developed in partnership with Vacqpack.