FLUIDIZING
Allow the shipment of sticky, hard to flow materials such as Cement, bulk in container.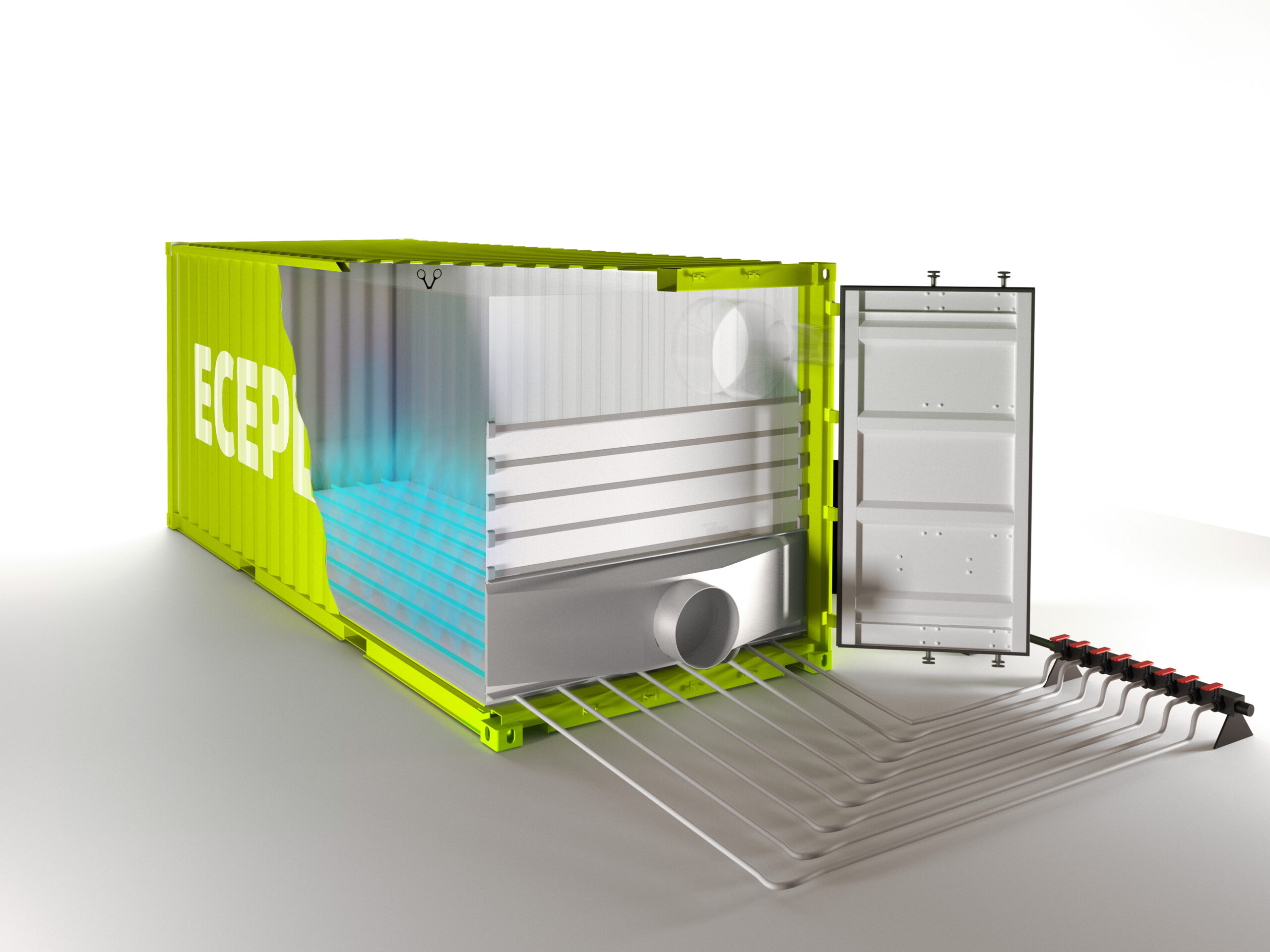 ---
Suitable for:
CHEMICAL
Plastic Powders (IPA- ADIPIC ACID)
FOOD
Starch
MINERAL
Cement
Lime
Calcium Carbonate
Clay
Silica
Talc
Potassium Nitrate
Bentonite
---
DESIGNED TO
Enable the easy discharging of non-flowing materials
Reduce total operation and logistic costs
Mitigate the environmental impact, by reducing the amount of packaging per quantity of product shipped.
MADE OF
Multi-layer coextruded Polyethylene film. The Fliudizing Liners are equipped with internal air funnels that being inflated with an appropriate volume of air, creates a fluid bed to easily discharge hard to flowing materials.
OPTIONS
The list of materials that can be transported within a Fluidizing Liner is being continuously updated. The Fluidizing technology is applicable to all size of containers and loading/discharging methods.
LOADING SYSTEM
Inserisci icone
DISCHARGING SYSTEM
The unloading process is only possible with the ECE FLUID system, which creates a fluid bed on the inside of the Liner Bag, facilitating the material flow while avoiding the formation of arches and blocks.