PROTECTIVE PAPER SACKS
Ensure a reliable protection for bulky, sensitive and irregularly shaped items, typically automotive spare-parts, granting the lowest CO2 footprint against cardboard boxes and plastic bubble foils.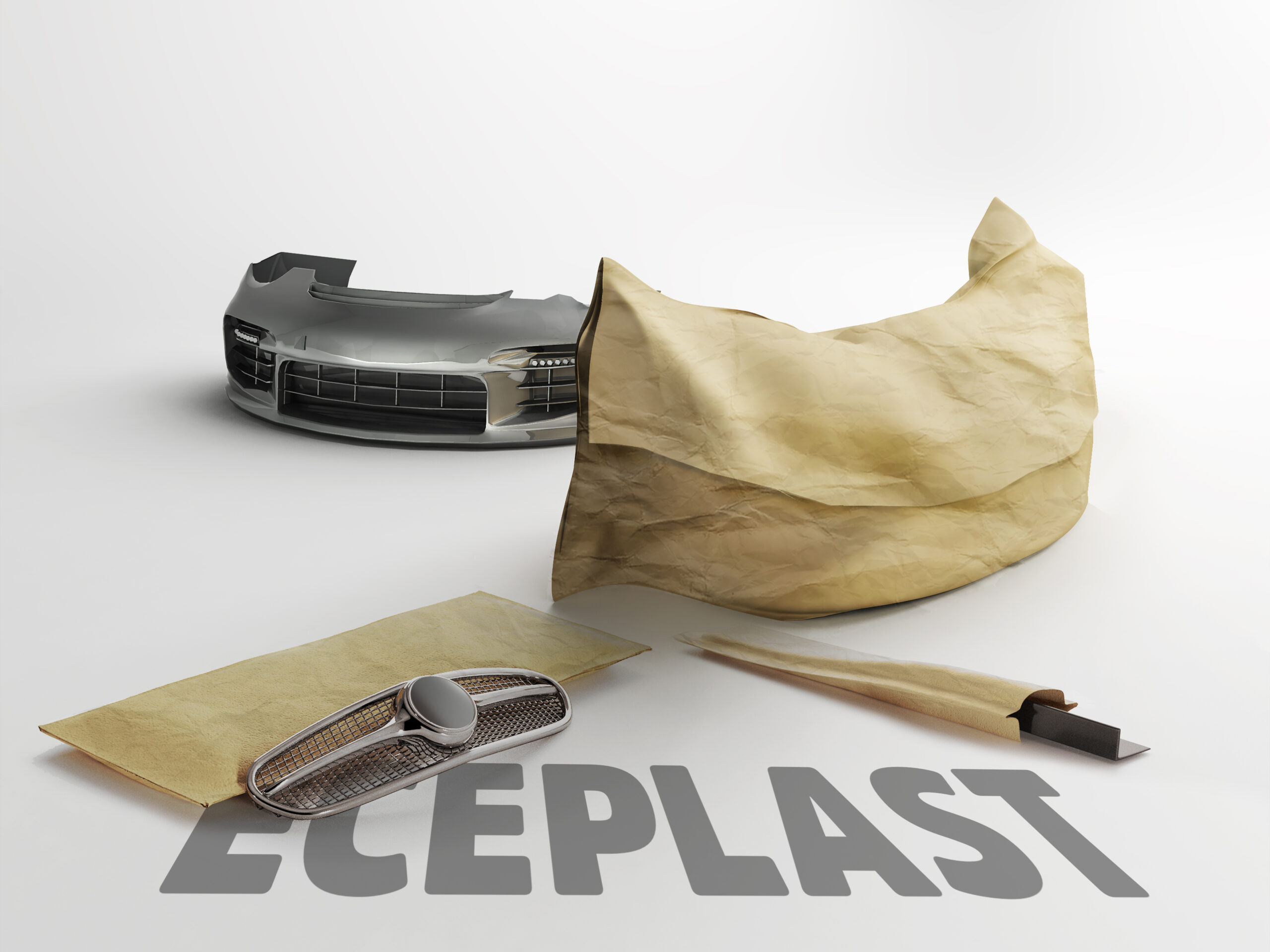 ---
Suitable for:
AUTOMOTIVE SPARE PARTS
Bumpers
Grills
Spoilers
---
DESIGNED TO
Lower costs of packaging and handling.
Reduce space and secondary packaging.
Prevent condensation.
ECO-DESIGN
Protective Paper Sacks are the most sustainable packaging for bulky spare parts. From row material selection, as 70% of the paper used is recycled, until its total recycle after use.
Independent Life Cycle Assessment (LCA) certifies that the Protective Paper Sacks have only 1/3 of CO2 footprint compared to the alternative plastic bubble foil for automotive spare parts.
MADE OF
Multiple layer of different type of paper: Kraft, fluting recycled embossed, machine-glatt, tissue.
OPTIONS
From 2 to 5 Layers composition
Width range from mm 300 up to mm 1200
External layer printable with customers logo and product information
Long side open (for bumpers)
Tubular (for spoilers)
Handles sacks (for side windows)
Tissue sacks (for chrome parts)
Adhesive tape closure